Metalsmithing - Assisted Studio Session - Guided by Emma
This Christmas season I had the honor of teaching Ashley, my boyfriend's sister, how to create her own bespoke jewelry piece for someone very special to her. We had the most fun working together and she grasped metalsmithing very quickly, she was even a natural! Her vision was a necklace with a heavier chain and a cross.
After researching chains to purchase for the piece it clicked to me to ask her if she would like to learn how to make her own chain and cross pendant. She jumped at the idea and so we scheduled a day and conquered the task! Here are some images of the process and the finished product for you to scroll through: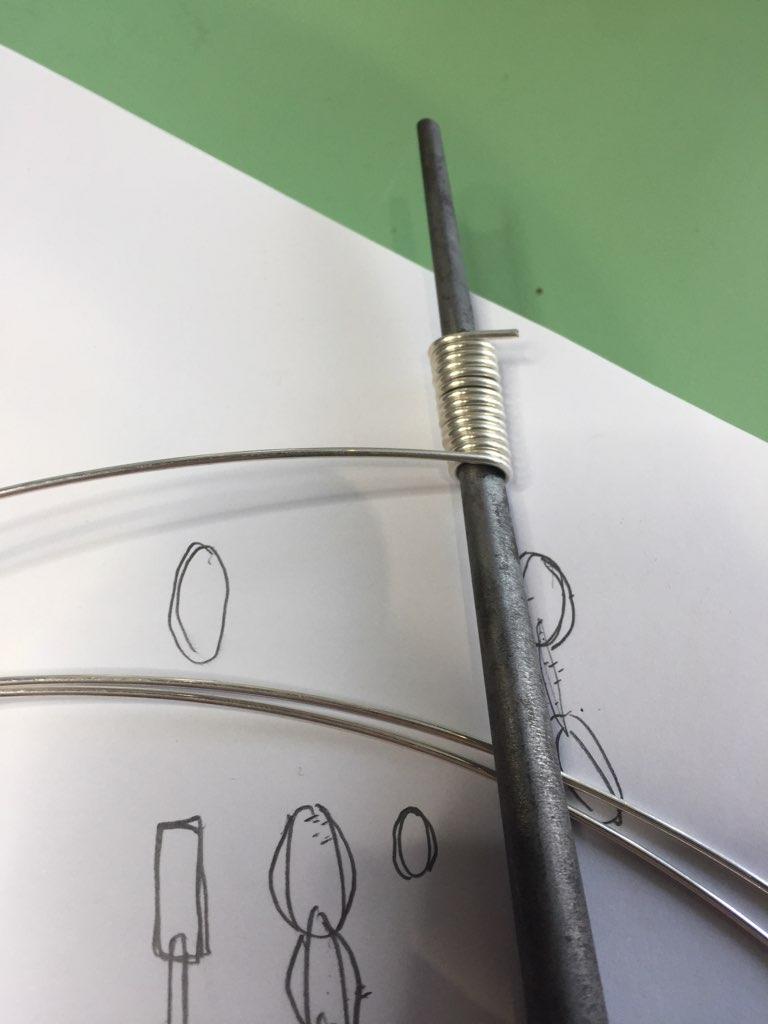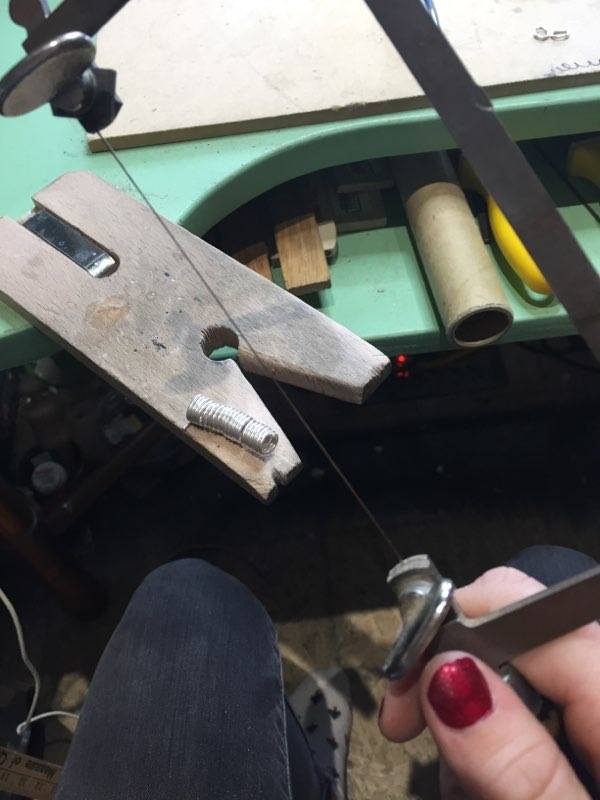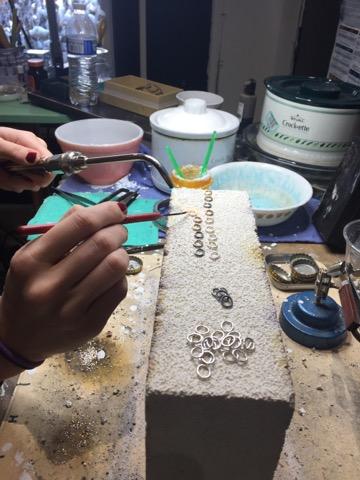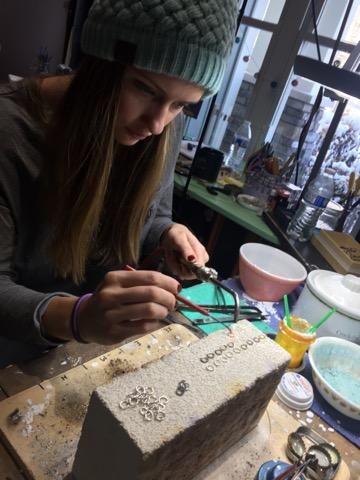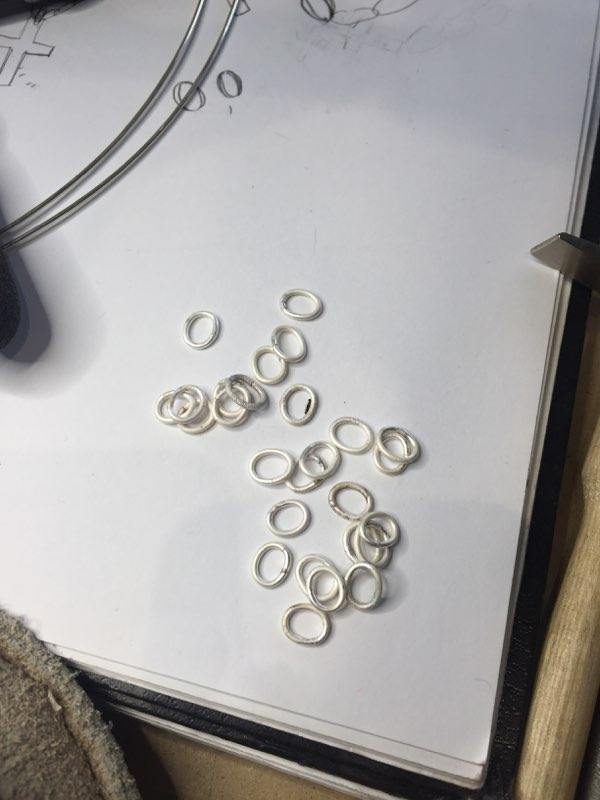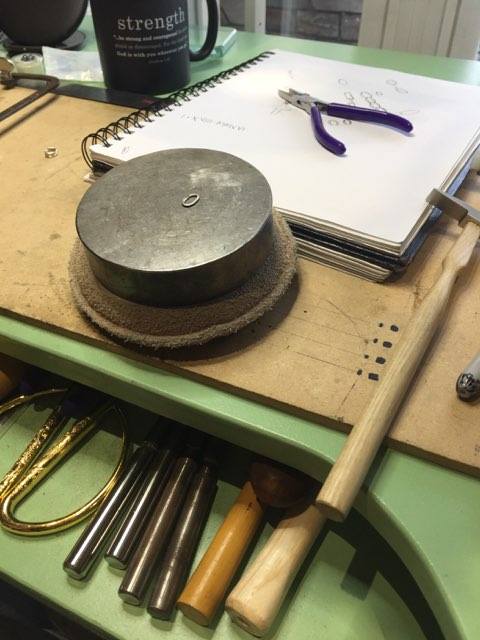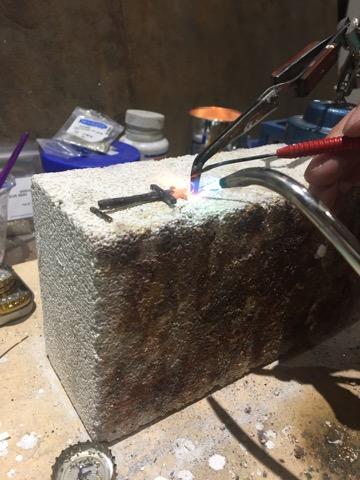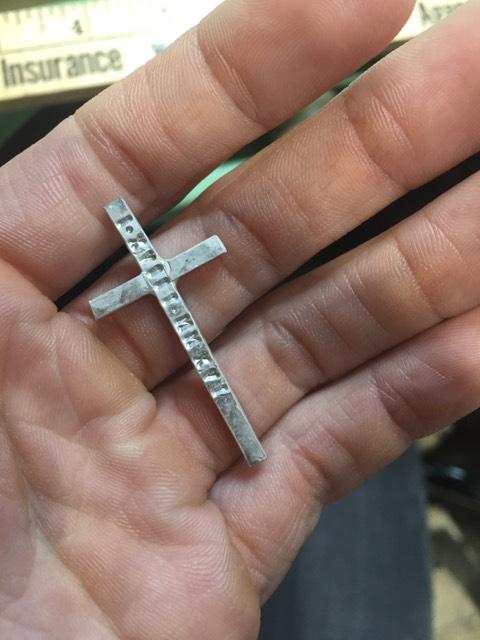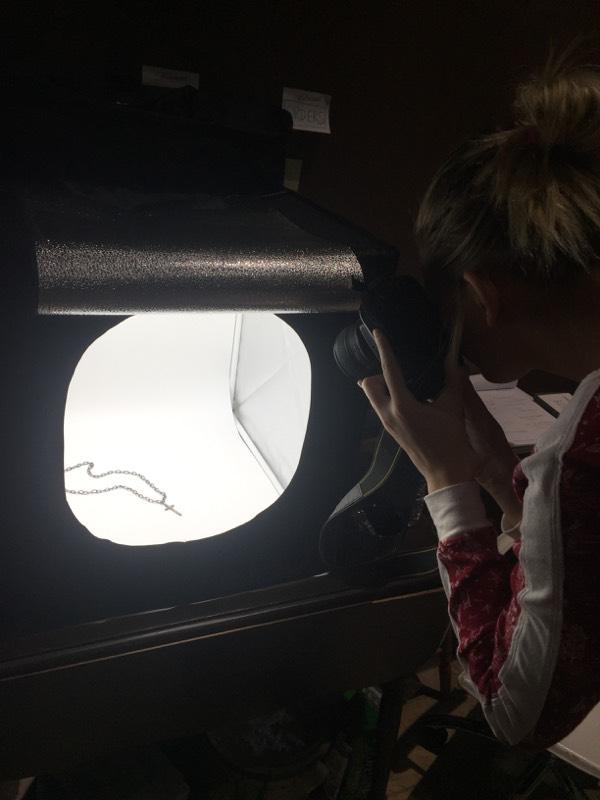 I would like to extend the invite to you to welcome you to my Grand Rapids studio! Lets schedule a day and create something special for your loved one to cherish for the years to come even more so than if I made it because YOU made it! Not only did you come up with the idea for a bespoke piece of jewelry for them, you also created it. I will dedicate a day to guiding you and teaching you the ins and outs of jewelry making. For $27/hour plus material costs.
One day I would love to teach my own metalsmithing technique classes and by having these assisted studio sessions you will help me to gain confidence in my teaching abilities! Metalsmithing is such a wonderful art form and I am excited to pass it on to others excited to learn like I am! Do not hesitate to contact me with any of your questions by going over to my contact page. Hope to hear from some of you soon! Don't forget Valentines day is just around the corner!
Xoxo, Emma